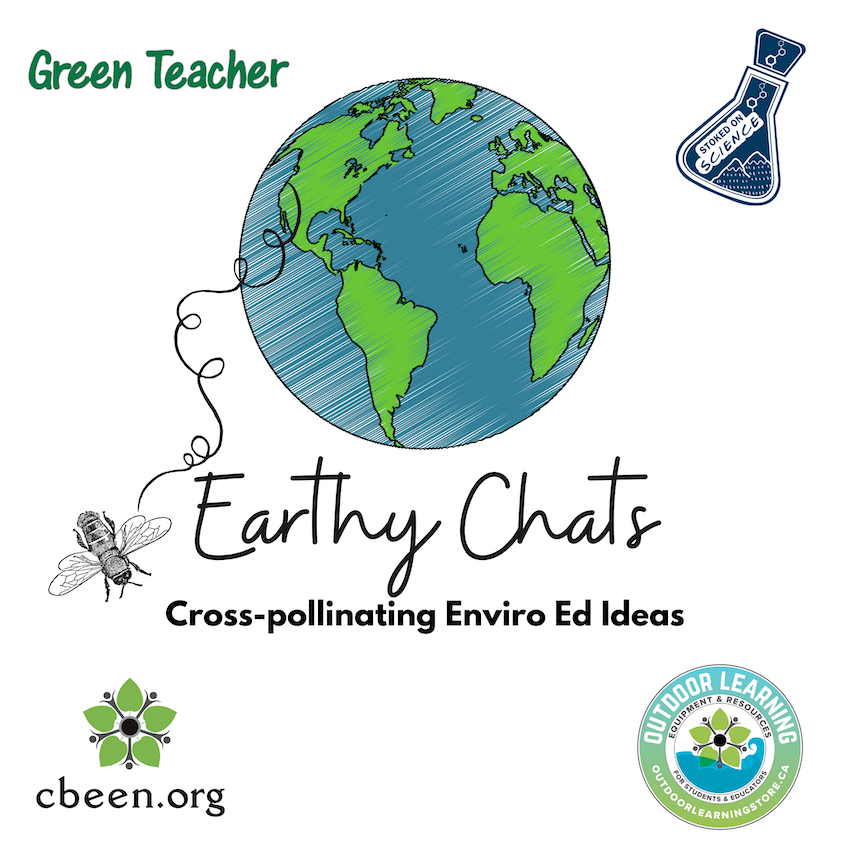 What's the most impactful length for educational programming? How does community collaboration help us manage challenges? Why is intergenerational learning so effective? Here's what else we dove into in this Earthy Chat:
*the opportunities brought about by virtual learning
*getting back to hands-on, experiential learning with SaskOutdoors
*the benefits of active transportation like the Punch Buggy Express
*indirectly educating others through public programming
*outdoor learning in built environments
*how community collaboration in inherent to outdoor and environmental learning
*outdoor educational experiences at night (in the winter)
Guests:
Leah Japp lives on a small farm near Bethune, Saskatchewan with her husband and three children. Wootton Farms strives to direct market their healthy, local food while at the same time regenerating the soil and environment. Leah has a Bachelor of Science in Biochemistry, a Bachelor of Education, and a Certificate in Ecological Education and is a recently certified Forest School Practitioner. Leah's latest venture is offering Forest & Nature Schools in Lumsden along with Open View Preschool. For the past 12 years, Leah has been the General Manager of SaskOutdoors. Leah is the General Leader with Hillside 4-H Club and project leader for the Outdoor Living Project. Her family enjoys an active life of camping, cross-country skiing, snowshoeing, hiking, canoeing, running, climbing snow hills, skating, tobogganing, and swimming.
Claire Miller is the founder of social-purpose business Wildernook Fresh Air Learning and children's pedal bus initiative, the Punch Buggy Express. She is wired to design and facilitate innovative experiential learning programs and has received awards for Best Nature Business from Saskatoon's Nature City Festival (2019), and Outstanding School Program from the Canadian Network for Environmental Education and Communication (2019). Favourite roles on her learning journey include facilitating the Certificate in Ecological Education program at the University of Saskatchewan, teaching in the Saskatoon Public Schools' Ecoquest and Outdoor School programs, and developing the Swale Education Program at Sylvia Fedoruk School. You can find her outdoors facilitating nature experiences and connect with her online on Linkedin and on Facebook and Instagram @wildernook and @punchbuggyexpress.
Nature Magnifier (2x/4x) Habitat Jar viewfinders can be found at the Non-profit Outdoor Learning Store.
*Episode edited by M. Angel Goñi Avila