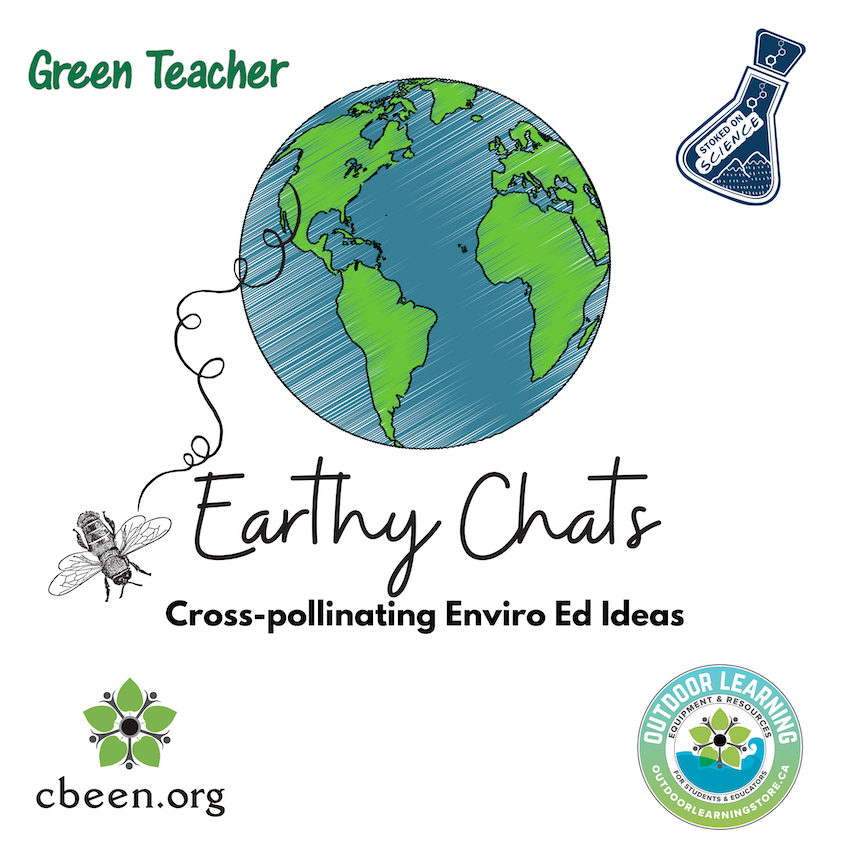 The premier episode of Earthy Chats has arrived! Co-hosts Jade Harvey-Berrill and Ian Shanahan chatted with Dr. Gillian Judson of imaginED and the Faculty of Education at Simon Fraser University. Here's a sneak-peek at what we discussed:
*the role of imagination in meaningful learning for learners of all ages (adults, too!)
*how story form engages emotions and enhances memory consolidation
*Gillian's new book, A Walking Curriculum and how it can be used by parents and educators
*outdoor learning and forging a sense of place
*debunking the (rubbish) notion that imagination-based education is all about children, make-believe, fantasy, and fairies 
Gillian Judson directs the imaginEd blog, which is "designed to support and enable imagination-focused teaching in all contexts, from formal to alternative learning contexts, and from primary school through higher education.  imaginED is about education that inspires all learners. The professional community following imaginED — and contributing to it — is growing each day." As a member of the Faculty of Education at Simon Fraser University, Gillian's teaching and research are focused on Imaginative Education (IE) and "the specific ways to engage imagination in learning all aspects of the curriculum." She explores Imaginative Ecological Education (IEE) in her books, Engaging Imagination in Ecological Education: Practical Strategies for Teaching and A Walking Curriculum, both of which are available at the Outdoor Learning Store.